Citroën Navigation System Product
NaviDrive RT4/5 - Europe - 2016/2017 Edition
Product information
This HERE map of Europe for your Citroën NaviDrive (RT4/5) navigation system covers millions of square kilometers and many points of interest.


In addition to precise routes, these clear, rich maps feature many POIs: golf courses, theatres, hotels, car parks and much more making this latest edition of Citroën digital map the perfect guide to motoring through Europe.

This HERE map is compatible with the following Citroën Sat Nav: NaviDrive (RT4/5).
View more
What's included
CD 1: France
CD 2: Netherlands
CD 3: Belgium, Luxembourg
CD 4: Germany
CD 5: Spain, Portugal
CD 6: Italy, Malta
CD 7: Switzerland, Austria
CD 8: Ireland, United Kingdom
CD 9: Sweden, Norway, Iceland, Denmark, Finland
CD 10: Hungary, Czech Republic, Poland, Slovenia, Slovak Republic, Kosovo
CD 11: Lithuania, Belarus, Moldova, Ukraine, Estonia, Latvia
CD 12: Macedonia (F.Y.R.O.M), Bosnia Herzegovina, Serbia, Montenegro, Romania, Bulgaria, Greece, Croatia, Albania
Notes
This is the final map update release for your system. It will remain available while supplies last.
Compatibility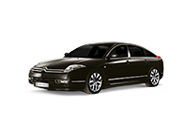 C6 2009 - 2012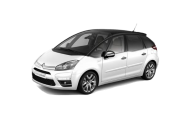 C4 PICASSO 2006 - 2013 NAVIDRIVE RT4/5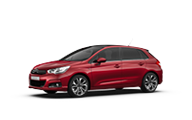 C4 2006 - 2010 NAVIDRIVE RT4/5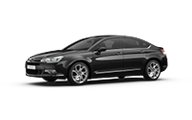 C5 2006 - 2012 NAVIDRIVE RT4/5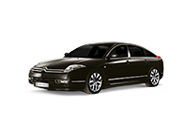 C6 2006 - 2008 NAVIDRIVE RT4/5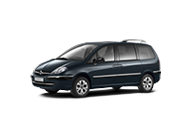 C8 2006 - 2013 NAVIDRIVE RT4/5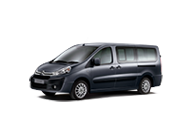 DISPATCH 2006 - 2012 NAVIDRIVE RT4/5
View more
Help Center
Shipping & return policy
Shipping Policy
On business days, orders placed before 3.00pm Central European Time will be processed and shipped that same day. Same day shipping is also dependent on stock availability and the successful receipt of payment or credit card authorization. Note: If you place an order during the weekend, it will be shipped the next business day.
All HERE maps are delivered by couriers with tracking services. Please note that delivery to P.O. Boxes are not accepted. Shipping time is based on business days and your order should have been received before 3.00pm Central European Time.
Return and Exchange Policy
Only unopened product purchased direct from HERE can be returned to HERE for refund or exchange. No partial refunds will be given on map subscriptions. NOTE: Agreements between HERE and specific vehicle/device manufacturers overrule the terms & conditions written herein.
Returns: Your credit card account will be credited for the price of the Map Data disc. If your order included discounted products, the refund will be given on the lower-priced product. Partial returns of map sets will not be accepted.
Exchanges: Only map areas of the same Map Data disc release and product line can be exchanged for a different map area. A shipping and handling fee will be charged to deliver the exchange disc.
Contact HERE within 30 days after the shipping date noted on the delivery note. Requests for warranty replacements, returns, and exchanges made after 30 days will not be honored. Complete the following:
Contact HERE Customer Service Centre. Phone numbers are available on the Contact Us page.
Describe the problem and ask for a Return Authorization Number.
Clearly print the authorization number on the outside of the package.
Insure the package and keep the receipt. HERE is not responsible for lost packages.
Return the package, with the delivery note to: HERE Customer Service Centre, Smakterweg 100, 5804 AM Venray, The Netherlands
Contact Us
Email Us
Visit the "Contact Us" page to submit a question or comment.
Call Us
The HERE Customer Call Centre is open Monday through Friday, 9h00 to 18h00, Central European Time.



You can reach an agent at the following numbers, which are free for most of Western Europe:





00800 18 23 53 22




0800 914 478 (France)




800 781 145 (Italy)




0800 181 6065 (Germany)




08081 013885 (United Kingdom)



ALL OTHERS LOCATIONS:


0031 555 384 245 (not toll free)