Navigation System Compatibility Guide
Use the following guide to identify your vehicle's navigation system.

If you recently purchased a vehicle and do not see your system listed below, you likely have the most up-to-date map. Please contact us and we will let you know when the next map update is available.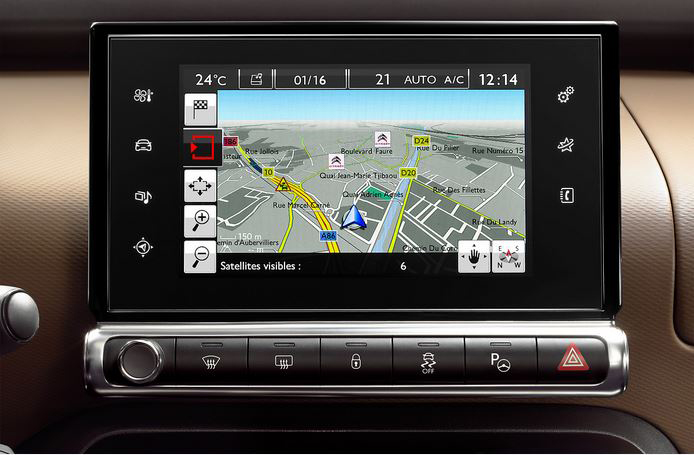 Touch Screen (SMEG+/SMEG+IV1)
The following elements identify this system:
- Similar front panel to WIP Nav, without the SD-Card logo or the SD-Card slot
- The map information is copied to internal memory (no removable SD-Card)
Select system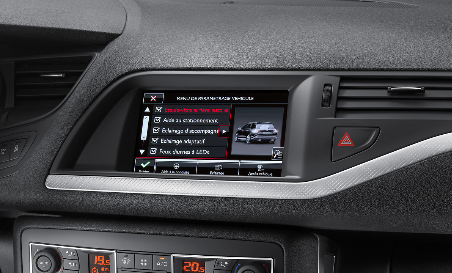 Touch Screen 7" with MirrorScreen (SMEG+IV2)
The following elements identify this system:
- Similar front panel to Touchscreen 7"
- The map is loaded using a USB

HOW DO I CHECK MY MAP VERSION?

- Touch "Navigation" button
- Touch this icon:



- On the Navigation Menu: touch "configure map"
- On the Maps tab: Choose your country
- Your map version will be displayed
For vehicles produced from 2015, in order to identify the audio/navigation system software version, follow the steps below:
- Press and hold (press maintained for 5 seconds) the "Configuration" button under the touch screen



- Select "System version"
View the software version displayed:
- If the software version is lower than 6.x (3.x ; 4.x; 5.x): select the system Touchscreen 7''
- If the software version is 6.x: select the system Touchscreen 7'' with MirrorScreen
Select system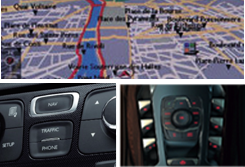 eMyWay (RT6)
The following elements identify this system:
- There is a control lever on the central column between the armrest and gear change lever
- There is no alphanumerical keypad on the dashboard
- The map information is copied to internal memory
Select system